Super Bowl LIV is over but as a company headquartered in Chiefs Kingdom, we can't stop thinking about this 100th season of the NFL. As we close out this centennial, we took a moment to reflect on how stadiums have transformed over these past 100 years, and what it means for the fan experience as we enter the next 100.
1. Facility Design
Before NFL teams built their own stadiums, many of them shared multi-sport facilities with Major League Baseball teams. The problem was that many of those facilities were baseball stadiums that were either not up to standards or required a vast amount of resources and time to transition the field between the two sports. Two NFL teams, the Dallas Cowboys and the Kansas City Chiefs, are noted as the teams who broke the mold and showcased the potential of stadium design with Texas Stadium (1971) and AT&T Stadium (2010) and Arrowhead Stadium (1972).
By the early 2000s many teams had transitioned over to their own stadiums, but there were still several NFL teams still playing in shared stadiums. Teams such as the San Diego Chargers shared Qualcomm Stadium with the San Diego Padres, the Phillies and the Eagles shared Veterans Stadium, and the Raiders and Oakland Athletics shared Oakland-Alameda County Coliseum.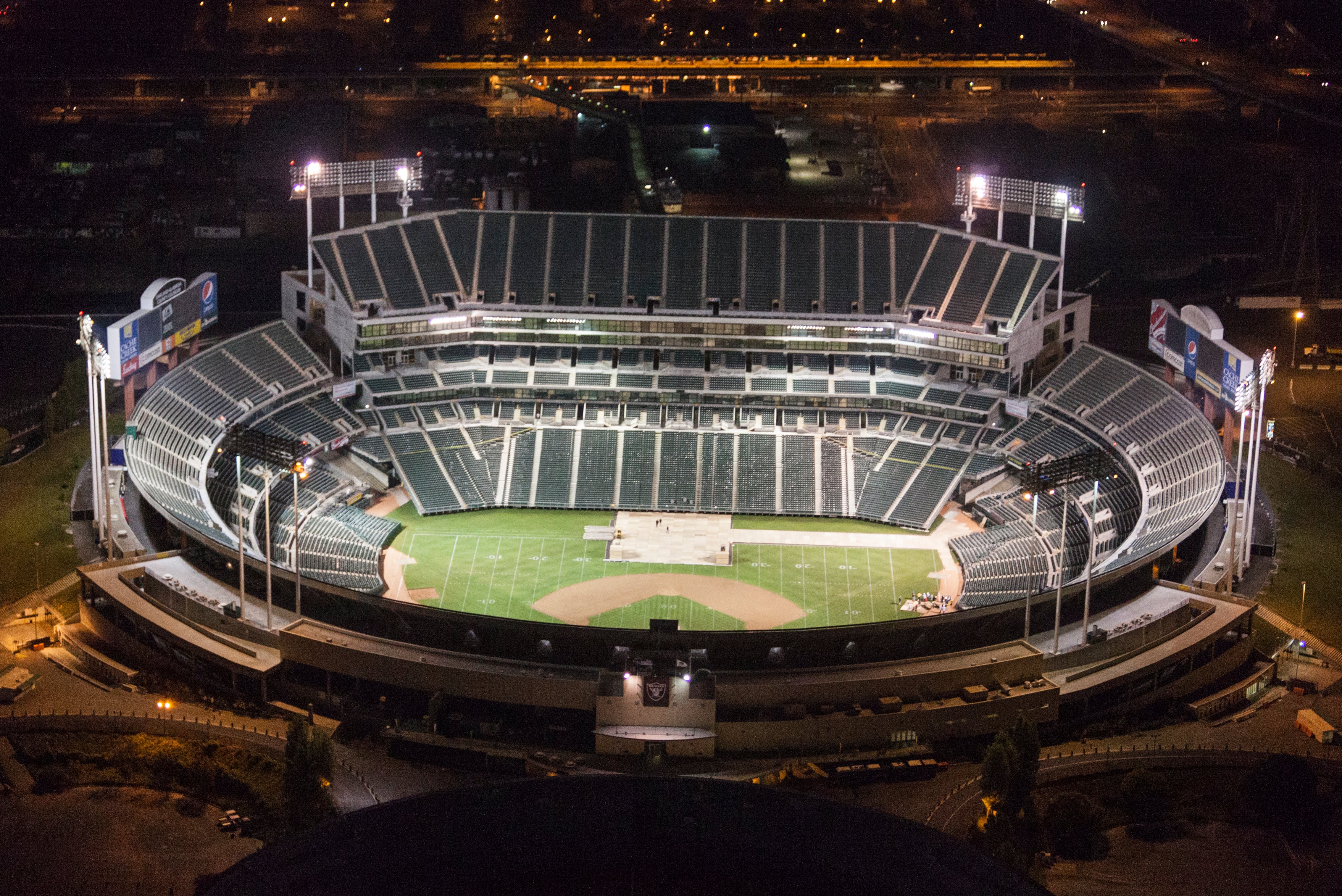 With multi-sport facilities and the oval shape becoming a thing of the past, the Eagles moved to Lincoln Financial Field in 2003 and the San Diego Chargers moved to Los Angeles in 2017 while the Raiders are playing its final season in Oakland before moving to Las Vegas. Meaning by the end of the 100th season of the NFL, not one team will share a venue with an MLB team ending the era of multi-sport facilities.
2. Fan base Growth
The NFL took its first snap on Oct. 3rd, 1920 in Dayton, Ohio in the local city park, Triangle Park. Various sources say that the game brought out over 4,000 spectators, setting the tone for what NFL football could bring to the table. Fast forward 100 years and the NFL has over 115 million fans just in the United States and teams like the Dallas Cowboys on average bring in more than 91,000 fans for home games and around 75,000 fans for away games. Fan bases across the NFL have grown exponentially as the league has matured and as social media has given teams channel to connect with their fans. With the increase in fans, the demand of providing the best in-game experience fell on teams creating the need for bigger stadiums.

Find more statistics at Statista
Today, we see massive stadiums such as MetLife Stadium, AT&T Stadium, and SoFi Stadium (the future home of the L.A. Rams and Chargers) holding a minimum of 80,000 fans with the option to expand seating to house more than 100,000 fans. Inviting fans...
3. Diversity in Seating
Ticket-buyers have a variety of options when it comes to in-stadium seating due to various sections that accommodate the different needs of all different types of fans. This has not always been the case. Forty years ago fans crowded into one big bowl and didn't worry about what level they were sitting in because everyone there had relatively the same view. Fast forward to the present and fans can choose from corporate suites, special all-you-can-eat and drink sections, sponsored clubhouses, and other locations that meet their personal gameday preference.
Whether you're planning an event for 50 or 50,000 guests, U.S. Bank Stadium has the perfect space custom-built for every type of programming. To inquire and learn more, visit https://t.co/XKPps3BJMO. pic.twitter.com/qFLg1QqqAK

— U.S. Bank Stadium (@usbankstadium) February 26, 2019
4. Technology
Technology is the one thing that has evolved the fastest over the last few decades, impacting every experience we have. Incorporating technology within stadiums has become a necessity that has strengthen the bond between fans and their favorite team. One example of this comes from the Dallas Cowboys at AT&T Stadium, where they used augmented reality to create an interactive photo booth that allowed fans to choose five players from the team to take a picture with. This creates a memorable experience that fans will associate back to the team.
This Cowboys photo experience at AT&T Stadium is mind-blowing 🤯 @brgridiron

(via @sergcio)pic.twitter.com/pmTtUcI7s6

— Bleacher Report (@BleacherReport) September 10, 2019
Going to a game used to be the time for a fan to get away and escape, but with the implementation of tech at all levels provides teams a pathway to stay connected to a fan's personal world. Stadium Wi-Fi and antenna systems are not even a second thought; they are essential because fans expect to stay connected on their mobile devices.
Because we live in a social media driven world, shareability is always on the table. Advancements in technology, such as the fan attraction from the Cowboys and stadium Wi-Fi, allow fans the opportunity to virtually scrapbook their game day experience.
The technology game has become so diverse it can be as intricate as the example from the Cowboys or as simple as having full-color high-definition TV's and video displays. It is also incorporated in every aspect of design and construction as well as running through gameday operations. Because technology is evolving at such a fast pace in 20 years we will be asking the same questions we are now and it will be interesting to hear those answers.
5. Amenities
As fans have grown to expect more out of the gameday experience, so have coaches and players. They provide the primary source of entertainment on the field and in return have grown accustomed to the premiere amenities stadiums now provide.
For example, locker rooms used to be simple in the case that they served the purpose as a changing area with pre-game, halftime, and post-game team meetings. Fast forward and locker rooms have grown in size and elegance to include lounges, refueling stations and recovery rooms. Modern day locker rooms are designed for comfort and for creating a world-class environment for players and coaches.
Remodeled, refurbished, ready. #WASvsNE pic.twitter.com/qdqdb53Zx6

— New England Patriots (@Patriots) August 9, 2018
The New England Patriots are one of many teams who have remodeled its old and outdated locker room space into a more sophisticated place for players. The "wow" factor and the usability of the space has become more important than the actual locker itself. Players spend most of their time in the space, so it is safe to say it can be considered their second home.
The Next 100 Years
The last 100 years of the NFL brought us an evolution of stadium design that changed the outlook on how fans view the venues and the experiences that come along with attending games. Teams have been able to change the status quo on developing state of the art stadiums and creating opportunities to connect with fans on a deeper, more meaningful level than ever and it is exciting to know that this is just the beginning. New innovations come out everyday making the blue print open for the future of stadiums and sports facilities. So to those who want to design the next best NFL Stadium, I say, let's get started.