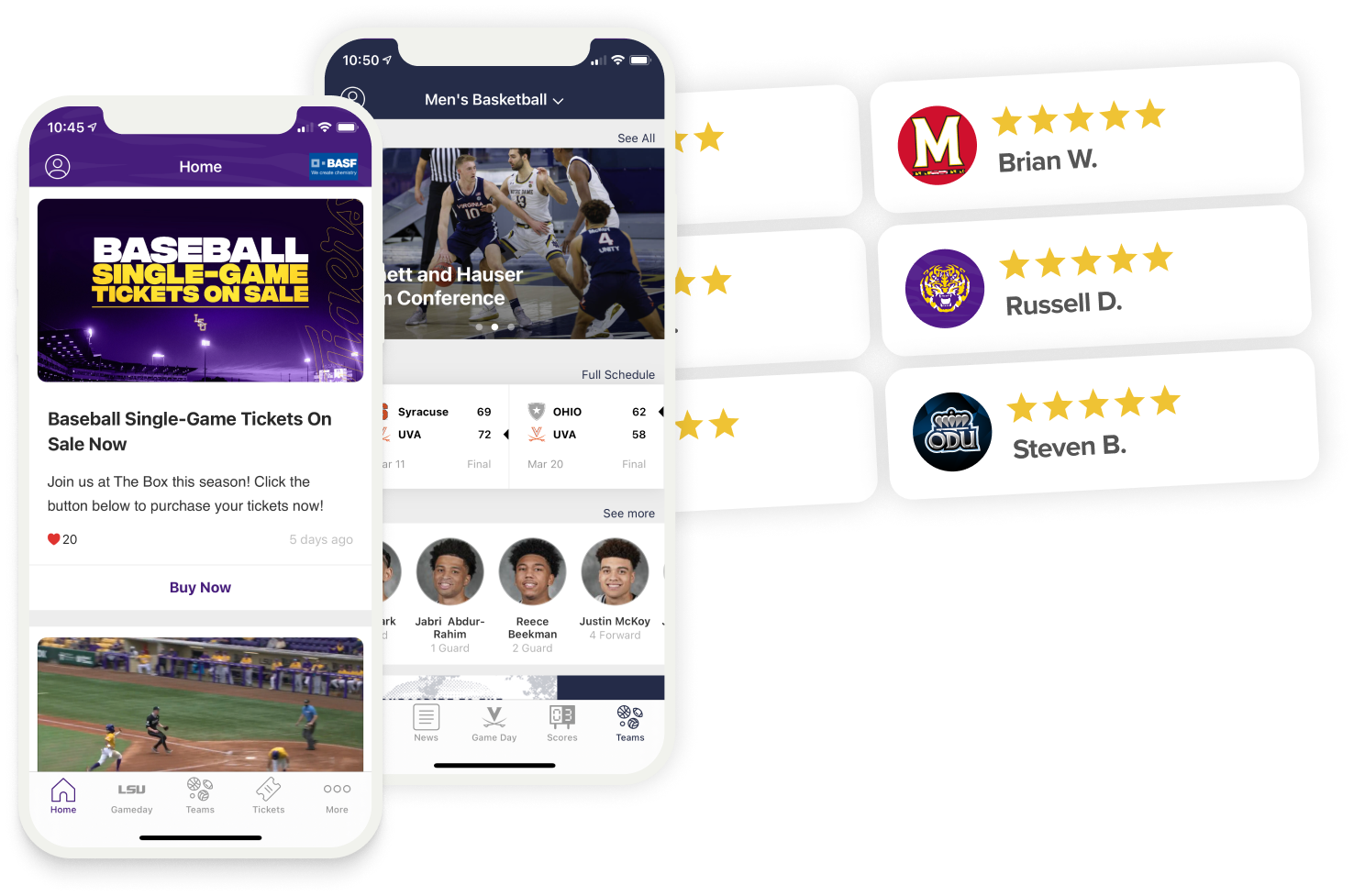 Enhance the live experience
The FanThreeSixty app is a one-stop shop for event day, with mobile ticketing integration, check-in, mobile ordering, in-game content and more.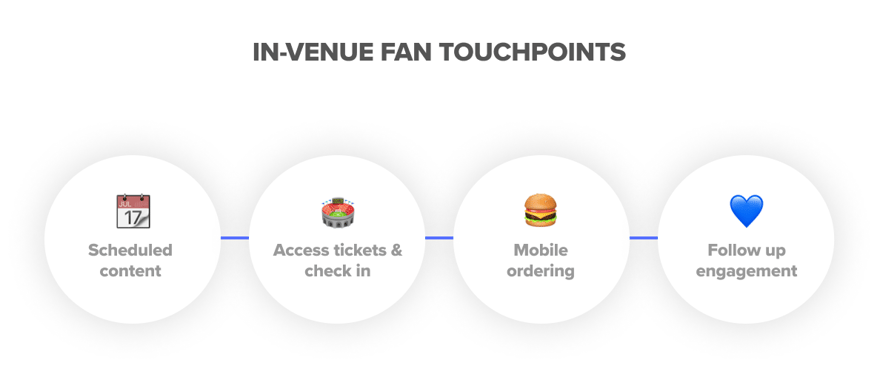 Digital ticketing
Fans can access their tickets and check in without leaving the app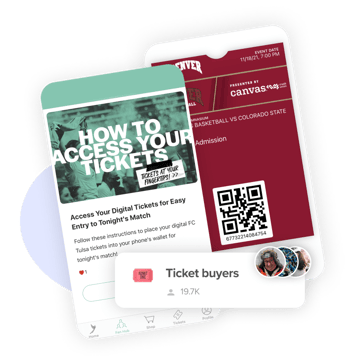 Mobile ordering
Reduce lines at the concession stand and allow fans to order from their seats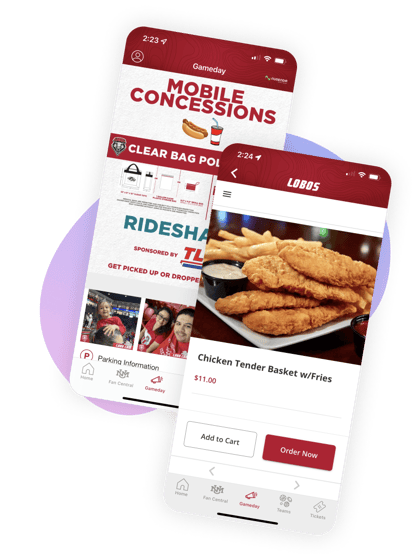 Digital marketing
Personalize the event experience and activate sponsors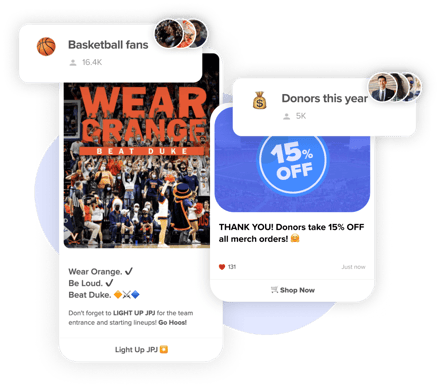 ---
Stay connected year-round
Because our app integrates directly with the Fan Data Platform, your fans are always within reach. Personalize content based on their preferences and keep them engaged with live videos, trivia and other exclusive content.

Livestreaming
Show fans what it's like behind the scenes with a video or podcast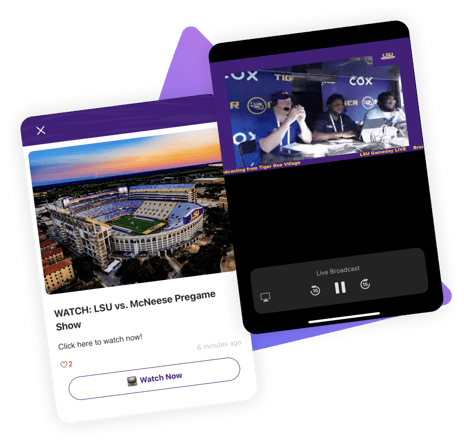 Fanbase development
Identify new fans through your app and learn about them as they interact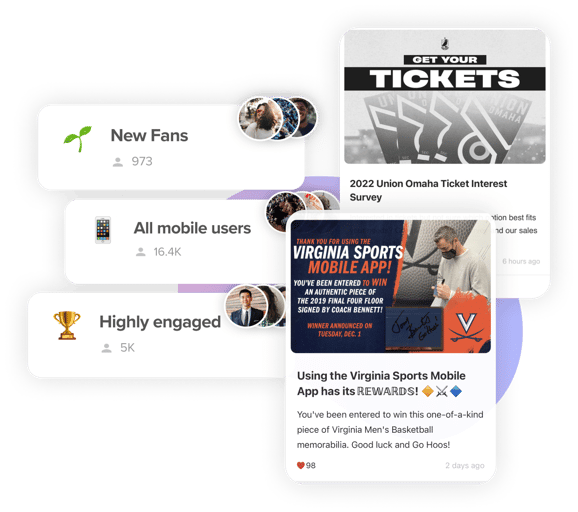 Drive revenue
Provide sponsored content and view metrics on impressions and clicks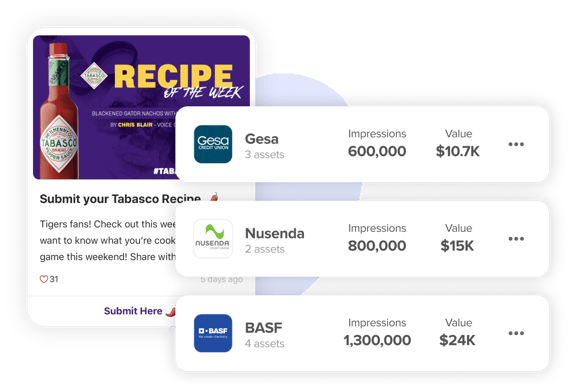 Keep content fresh
Keep your app up-to-date with our easy, self-service App Manager