The University of South Florida Athletics partnered with FanThreeSixty in 2021 to activate its fan data with FanThreeSixty's Fan Data Platform and Sales CRM products. After their success with FanThreeSixty, USF expanded their suite of products by adding a mobile app in 2023.
Since its launch, the Bulls' mobile app has seen over 2,000 users ahead of football season. The typical timeline to launch an app is 5 weeks, but FanThreeSixty's team got the job done in just 3 weeks.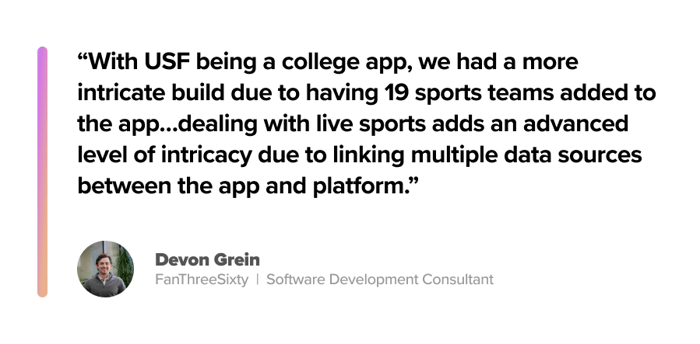 Download the USF Athletics app to check out our completed project! 🤘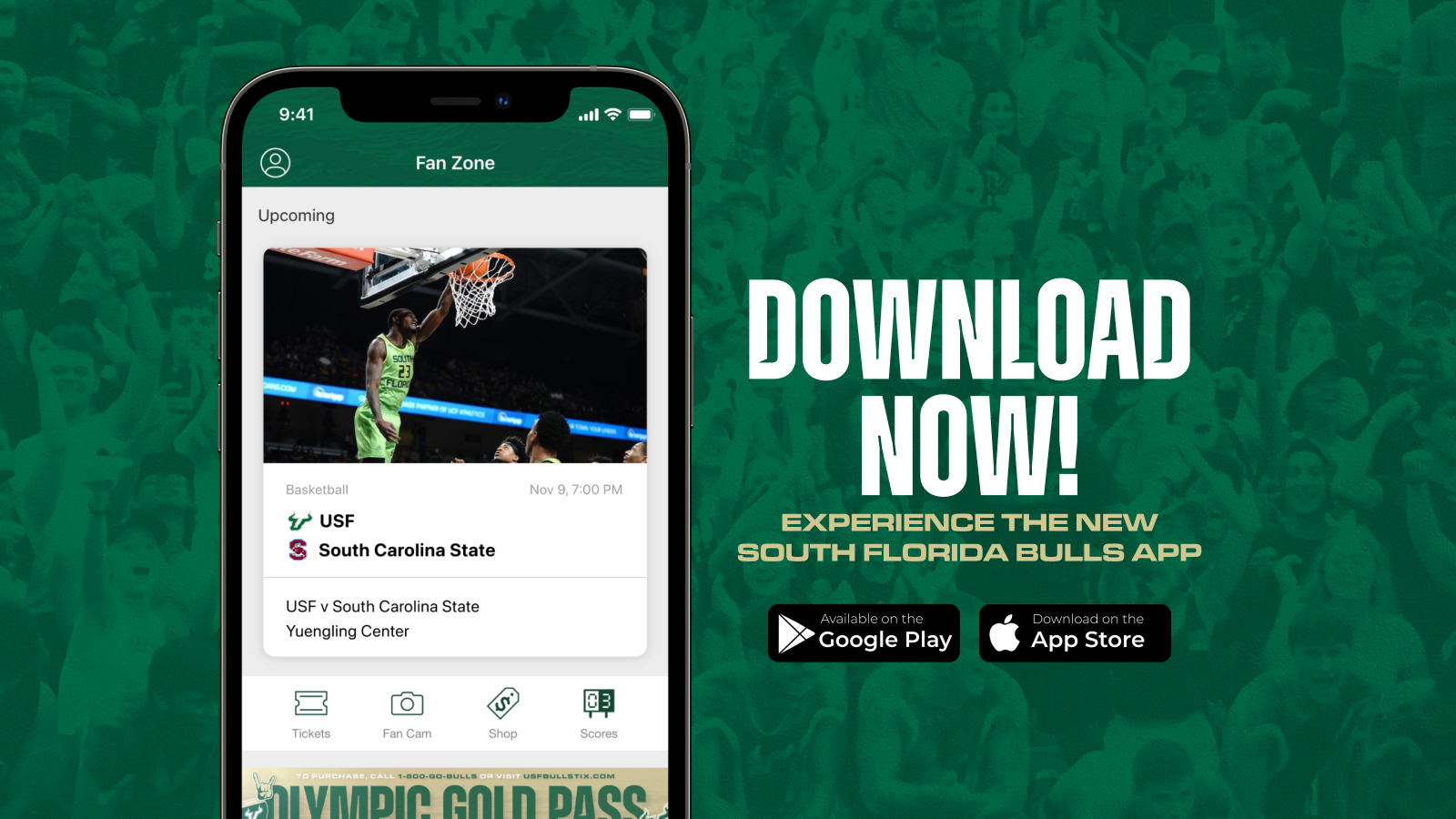 ---
In summary, USF Athletics is on the uptrend with FanThreeSixty. With our Email product, they've crushed the industry average email open rate with 52% and achieved over 2,000 engaged mobile users in less than a month. Way to go Bulls!