A lot goes into developing successful marketing and sales campaigns, which is why we at FanThreeSixty are here to help organizations market more efficiently and intelligently. We've placed our footprint in the industry by specializing in campaigns rooted in a progressive approach to greater utilization of customer data. Our Fan Data Platform combines predictive analytics, dynamic audiences, and marketing automation tools together to form a single source of truth, which empowers our partners to reach their true potential. We'd like to highlight a few noteworthy stories of season ticket campaigns from our spectacular collegiate partners below.
---
Season Ticket Renewals: Rice University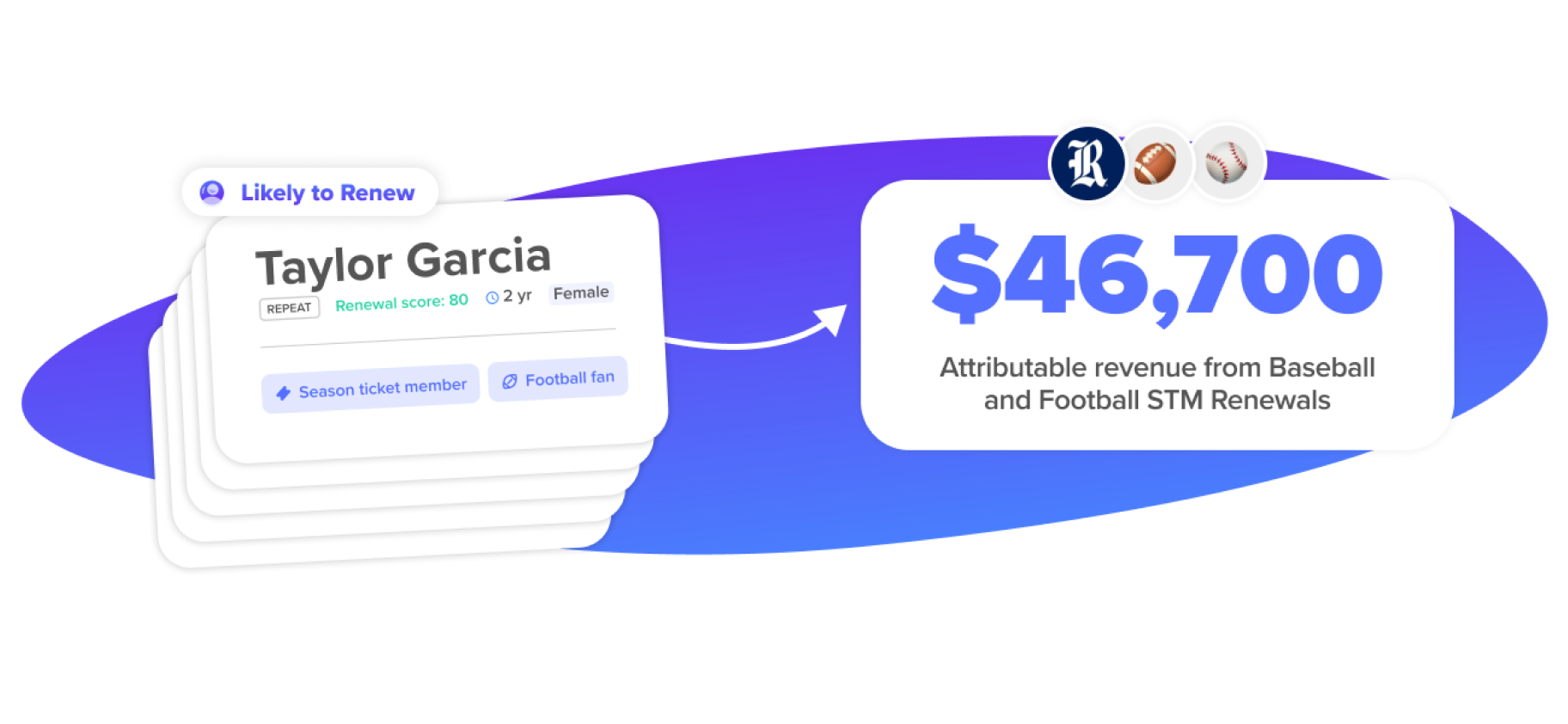 Rice University wished to increase their season ticket renewal conversions through better lead prioritization. To do this, we scored every season ticket holder in their fanbase using a renewal score model, which identifies how likely fans are to renew their tickets based on previous purchase history, brand engagement, and other behavioral factors. This data was appended to every fan profile and incorporated into Rice's CRM, allowing their sales reps to quickly and easily prioritize outreach campaigns.
We utilize FanThreeSixty's host of technology solutions to create a seamless fan experience ecosystem, and develop efficient and automated communications through our marketing and sales strategy. Ultimately enhancing our ability to create new revenue opportunities for our department, and allowing us to engage with Rice Owls fans across the globe.
---
Season Ticket Growth: LSU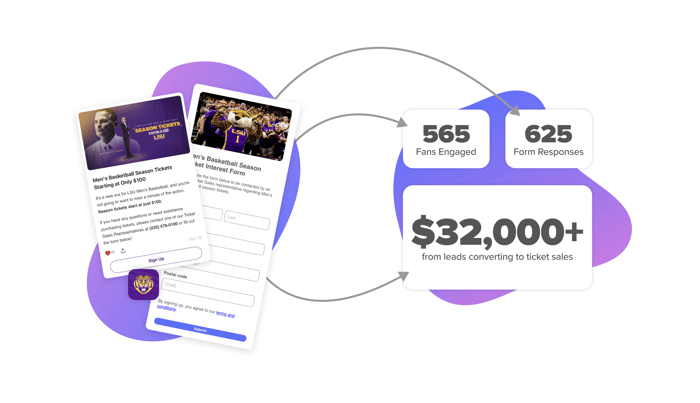 LSU wanted to sell more football season tickets, so they launched a campaign to identify fan interest and leveraged that interest to drive sales. Their marketing team placed a promotional comm with a Sign up button on their mobile app, social media, and email services to gain a better understanding of every fan's interest in season tickets. Upon clicking the button, fans were prompted to complete one of our FTS Ticket Interest Forms and to input their contact information. Within 24 hours of form completion, LSU's sales reps used CRM tools to contact the incoming leads and follow up with ticket purchase information.
We have had great success using the new Forms feature. They are super easy to use and we have been able to bring in over $32,000 in season ticket sales for the upcoming seasons. We see great engagement with Forms and our sales team is able to reach out and convert those leads into ticket sales.
---
Upsell to Season Tickets: University of Kansas
KU sought to increase season ticket sales for their men's basketball team, by converting previous single game buyers to season ticket holders. Our audience segmentation tools helped intelligently guide their marketing team towards engaging the correct fans with more contextual communications. KU was able to quickly and easily build an audience consisting of previous single-game buyers, who were not season ticket members, and who had a high lead score based on FTS proprietary data models. They then sent an email campaign to those fans to notify them of the newly released Men's 2022-23 Basketball schedule and of the opportunity to buy season tickets. They followed up with a call campaign in support and the total campaign generated $147,883 in revenue before the first whistle even blew.
Before FanThreeSixty, marketing lists would take 1-2 business days to turn around due to the multiple reports and subsequent data manipulation required. With FanThreeSixty, targeting specific audiences is much simpler, and our turnaround time is measured in hours, not days.
---
Our scalable solutions provide the heightened knowledge required to transform your static data into actionable insights. If you're ready to begin new successes of your own, contact us today!