At FanThreeSixty, our associates possess championship attitudes, which inspires us to be bold and innovate. We are all analysts, value creators, tech veterans, storytellers and sports fans—united in our belief that insights rooted in fan data can make experiences remarkable.
We have a drive to constantly learn something new. We believe that innovation comes from our curiosity and constant drive to look for new ways to grow. This helps us and our clients win. And that's why I love to work for FanThreeSixty. We take time collaborating, asking questions, generating new ideas—pivoting—and asking more questions to deliver amazing results for our clients. This week, we spent two days ideating and planning new, creative solutions to help us accelerate the transformation of fan data into knowledge.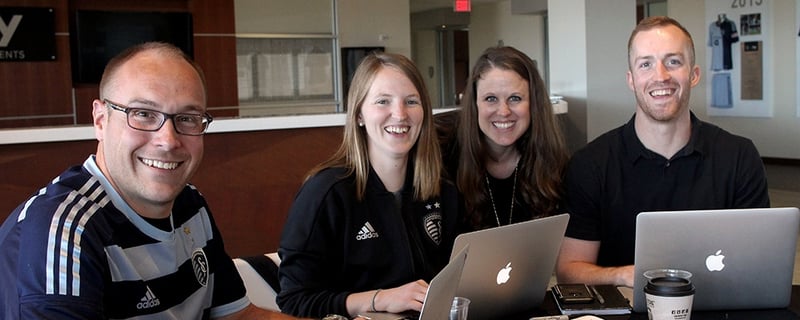 All sports teams have fan data. Understanding it is half the battle. The real challenge comes in deriving actionable insights that help teams create unforgettable game day experiences. So we spent a few days divided into teams, "hacking" away at how we can provide more knowledge about each fan while fostering emotional connections with the teams they love. I was amazed by each team's blend of creativity and innovation to solve real problems in our industry.
As the director of people operations at FanThreeSixty, I love seeing our associates come together to challenge, compete and grow—all while having fun along the way. This is the kind of championship culture that fuels our success. Congratulations to all our FanThreeSixty associates! I can't wait to see these winning ideas come to life this year.